The #MalmesburyNativity
We want to see and share your Nativity scenes!
We need your help for our Great #MalmesburyNativity - We want to see photos of Nativity scenes from your home!
They could be old family favourites carved by Grandad, or Lego models made by your little ones (We're secretly hoping for a Dinosaur version...). Be creative, dress up, do your own thing.
We will feature one every day from December 1st on our Website and Facebook page, and produce a video of all the entries later in the month.
Send photos to: malmesburyurc@gmail.com - The weirder the better...
Thank you!
Meet the Minister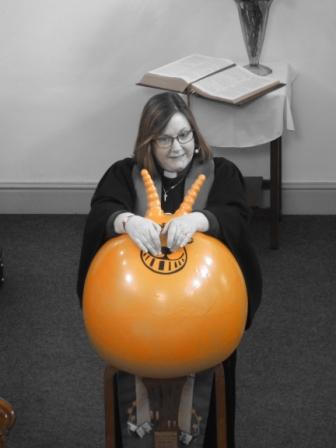 Originally from South Wales, Rev. Sarah Simpson came to Wiltshire in February 2014; immediately attracted to the church in Malmesbury by its warmth, friendliness and strong sense of mission to the town. Sarah believes that the church strives to live out the gospel and make it relevant for today with all the challenges that entails. In June 2020, she celebrates 24 years of Ministry. Her Pastorate also covers Cricklade and Royal Wootton Bassett.
If you notice a problem on this site, or you wish to suggest an addition or edit, please let our web chappie know. thank you.
#MalmesburyNativity
Every day from December 1st up to Christmas Eve, we will be featuring a different Nativity Scene from within our Church family on our Facebook page. Send a picture of yours to malmesburyurc@gmail.com and check out the daily posts HERE!
VIRTUAL COLLECTION
We are delighted to have teamed up with a Christian company specialising in online and contactless Church donations - "Dona". Please use the secure button below to donate - you will be asked for Gift Aid details for your first donation ONLY, this will then be applied to any and all future donations.
Please donate if you can - everything helps at this time!
Where to find us
Main entrance is on St Mary's Street, SN16 0BJ (Do not use for Sat-Nav!)
WORSHIP AT HOME - November 29th
This weeks Worship At Home is availableto download or print HERE
All of our previous services are still available to stream on our YouTube Channel BY CLICKING HERE.
The URC also provides Daily Devotions and Acts of Worship, available on our dedicated page here.
Go in peace, to love and serve the Lord.
Revd Sarah Simpson
As a Church we strive to be:
A VIBRANT CHRIST-CENTRED COMMUNITY FOR ALL AGES; ACTIVE, UPLIFTING AND INSPIRATIONAL.