Meet the Minister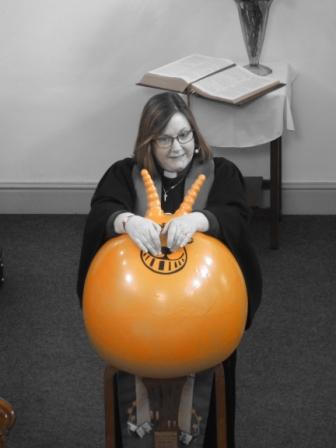 Originally from South Wales, Rev. Sarah Simpson came to Wiltshire in February 2014; immediately attracted to the church in Malmesbury by its warmth and friendliness and strong sense of mission to the town and its commitment to issues of social justice, Sarah quickly settled in. She believes the church strives to live out the gospel and make it relevant for today with all the challenges that entails. In June 2016, she celebrated 20 years of Ministry.
As a Church we strive to be:
A VIBRANT CHRIST-CENTRED COMMUNITY FOR ALL AGES; ACTIVE, UPLIFTING AND INSPIRATIONAL.
If you notice a problem on this site, or you wish to suggest an addition or edit, please let our web chappie know. thank you.
OUR NEXT SERVICES all at 10.30am unless stated otherwise
Sunday May 5th - Cafe Church for Christian Aid with Sara
Sunday May 12th - Morning Worship with Rev. Sarah Simpson
Sunday May 19th - Morning Worship with Rev. Andrew Francis (Junior Church)
Where to find us
Main entrance is on St Mary's Street, SN16 0BJ (Do not use for Sat-Nav!)
Please CLICK HERE for full details of how to find us and where to park!
Meet the Church
The building is used every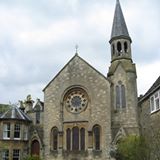 day for many activities including a thriving toddler group, Study groups, and of course worship, from traditional to modern, contemplative to Café Church. The church also hosts the Malmesbury and District Foodbank which opened in September 2014. See Regular Events for a full list of activities. The flexible worship space and its fine acoustics, along with a state of the art sound system make for an attractive concert venue.
We have a variety of flexible spaces for hire...
...from a small room to the entire church! to ask about booking any of our rooms,

CONTACT US

.